District Calendar
Add all District events to your smartphone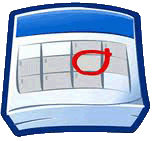 Why not subscribe to have all District events instantly in your smartphone calendar, just click here. For Android smartphones this will work instantly, for iPhones and Windows phone you may need to sign up to a google account, you may also need to download Google Sync. or go to m.google.com to download the google calendar app.
---
1

0

th

June

- District
10-bell Practice

at

All Saints, Maidstone

The 10-bell practice originally scheduled for May will now take place on Saturday 10th June from 10am to 12noon at All Saints', Maidstone (10 bells - tenor 32cwt). Don't be put off by the fact that the bells are heavier than you are used to or that you have rarely - if ever - rung on 10 bells before. There will be experienced ringers there to help and as usual there will be ringing to suit all levels of ability from Rounds and Call Changes upwards. Everyone is welcome.
---
8

th J

uly

-

Quarterly

District

Meeting

at

Barming (tbc)

The summer Quarterly District Meeting on Saturday 8th July is scheduled for Barming (6 bells - tenor 9¾cwt) . However, the venue is still subject to confirmation and details will be posted here when known.
---
1

2

th

August

- District B

arbeque
The ever-popular District Barbeque will be held on Saturday 12th August at the home of Phil and Liz Barnes, starting at 3pm. Further details will be available shortly, but make sure that you put the date in your diary now!
---